Healing the Wounded Spirit
School for Spirit Release

There is a growing demand from health service users in the UK, USA and Europe for help in spiritual health issues, including spirit possession and related health problems. As providers of Spirit Release Therapy, we are under increasing pressure to try to meet this demand. We therefore need more colleagues to be trained in the techniques.
For those who are not familiar with the term 'Spirit Release', or don't yet know what Spirit Release Therapy (SRT) is, follow this link for an explanation to the online encyclopedia of the Society for Psychical Research.
This demand from service users has created the need for more qualified health-care professionals and complementary therapists to be trained in the art and skill of detecting and removing spirit attachments from patients. We are therefore responding to this demand with an evolving program of training courses for health-care professionals and complementary therapists to learn the highly successful Spirit Release techniques and skills that we use.
It is becoming increasingly apparent, from our clinical experience, that if a person has any kind of spirit attached to them it will interfere with any other therapeutic method applied and prevent full recovery. This means that until negative spirit intrusions are removed no medical or therapeutic intervention will work as it should and the patient is likely to continue with a chronic and progressive illness. It is therefore essential that many more medical practitioners and therapists become aware of this fundamental fact and are engaged in the education process of learning how to deal with it.
What is an Earthbound Spirit?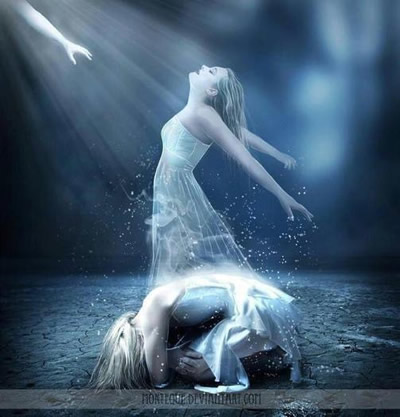 An earthbound spirit is that of a person who has died but their spirit (or soul) remains bound to the earth instead of moving on to the higher planes of the spirit realms. Earthbound spirits are commonly found on battlefields, road accident locations, sites of terrorist bombings and in hospitals where they have died from old age or disease. They remain earthbound for a variety of reasons. There are many people with psychic abilities who can see them, but most people do not have the knowledge or skills to deal with them in an appropriate way. Visitors to hospitals often walk out with an earthbound spirit attached to them without being aware of it. Earthbounds can also affect a person with the disease that they died of, creating unexplained symptoms in a healthy living patient. All health care professionals who work in hospitals and clinics need to be aware of the presence of earthbound spirits in their working environment and be able to release them from living patients.
The School
This school is not located in any fixed location. It is designed to meet

the needs of groups of students who may be located anywhere in the world where English is the spoken language. There is no school building to maintain and the instructors are free to travel anywhere that the skills are needed to be taught. The school is accredited by the International Practitioners of Holistic Medicine (IPHM) accreditation board.
Training of practitioners follows six steps:
1. Enrol as a student fellow on Patron
2. Observe online practice sessions
3. Eligibility assessment
4. Group practical workshop on site
5. Post-training online practice
6. Certification to accredited practitioner.
Our method of bespoke in-situ training was initiated by a Buddhist monastery in the United States where the monks wanted to learn the skills in order to serve their local community. It was impractical for them all to leave on a training course overseas as a group and it would have been far too expensive for accommodation and travel for the whole group. The more practical and less costly alternative was for the school to come to them
---
Any group of prospective students ranging from a minimum of five to a maximum of twelve in a class can arrange to be trained and receive an accredited certificate to practice Remote Spirit Release.
If you have such a group in your local community, college, university or hospital then you may like to consider training with us. Please appoint a coordinator for your group and ask them to contact us via the contact page.

Remote Spirit Release Practitioner Training
This is an intensive training course for health-care professionals and therapists who need to learn how to help clients who experience suspected influence from earthbound spirits. The course is focused on those techniques that are used remotely, that is from a distance with no direct contact with affected patients.
Courses outside of the UK are structured to run for five consecutive days. The cost of providing one training professional for your overseas group is £100 per day plus travel and accommodation. So, for a group of five trainees with two instructors, that amounts to a daily cost of £40 each person per day plus an equal contribution to accommodation and travel expenses from the UK to your locality. For a group of ten trainees the cost per day is reduced to £20 plus an equal contribution to accommodation and travel expenses. Overseas courses need a local coordinator for arranging accommodation for visiting instructors and for advising attendees on local amenities and support whilst training. If you would like to act as a local course coordinator for your group then please use the contact form and let us know.
Courses held within the UK are structured to run over the course of two weekends. The price of each weekend module is £247 per person, which is to be booked with a deposit of £24.75. Register as a Patron first and get to know your fellow trainees before making a commitment.
Courses are purely practical and experiential, and do not involve any academic or theoretical work. There are no essays to write, only real-life cases to work with. Attendees are invited to apply the techniques learned for the benefit of their existing clients or patients who are resistant to traditional methods of treatment. If you have a patient who needs help then come on this course and learn how to help them using remote methods. Ethical issues and questions concerning 'informed consent' for remote procedures are addressed in detail.
Limited to a maximum of twelve participants, the training is designed for any professionally qualified practitioner, including nurses, psychiatrists, clinical or transpersonal psychologists, hypnotherapists, spiritual healers, hospital chaplains, religious leaders of all major religions, spirit communication mediums and chanellers and any other therapist who practices the healing arts for the higher good of humanity. Candidates applying to train for an accredited certificate to practice Remote Spirit Release with this course are required to submit a copy of their highest professional certification in order to qualify for this very specialised training.
Research scientists, medical and post-graduate students and anthropologists who wish to experience or witness the processes listed below for their own understanding or research project are also welcome to attend for the first two days of training for a Foundation Certificate of Attendance, provided that they are able to provide a copy of their certification of research status and scientific institution association.
These courses are focused primarily on gaining expertise in working in teams of two with a combination of skills, with trainees acting as (1) a medium who has clairvoyance, clairaudience and clairsentience and is therefore able to communicate with spirits or (2) as a non-mediumistic facilitator such as a medical practitioner, psychiatrist, hypnotherapist or psychologist.
The training in the UK is structured into two modules.
1. The first module is a foundation course where all the skills needed will be demonstrated by skilled and experienced practitioners. Participants will gain a fundamental understanding of the principles involved in detecting and removing earthbound spirits. The course is conducted over two days and may be booked as a two-day foundation course. Candidates who complete the course are awarded the Remote Spirit Release Foundation Certificate of Attendance.

2. The second module is a Practitioner Certificate where candidates will put into practice the skills learned in the foundation module and will focus on their particular skills either as a medium or as a facilitator. This part of the training is conducted over two days. Trainees who complete the course are to be awarded the Remote Spirit Release Practitioner Certificate.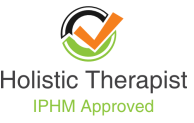 Students who are awarded a Practitioner Certificate will be eligible to register as an accredited practitioner with the International Practitioners of Holistic Medicine accreditation board.
Course participants will learn how to:
Clear themselves of negative spirit attachments and negative energy and to connect with and communicate with their spirit guide
Clear negative non-human spirit entities remotely (from a distance)
Negotiate the release of earthbound spirits remotely (from a distance)
Detect and integrate dissociated sub-personalities remotely (from a distance)
Each participant is invited to submit a case of someone they know, either for themselves (self referral), a friend or a family member for trainees to conduct a spiritual health check. All applications for such health checks are to be submitted through the same procedure that all clients use. Here is the link to follow to submit your application. Remote Spirit Release Referral.
Certified clinicians who specialise in the treatment of Dissociative Identity Disorders (DID) are especially welcome, as are psychiatrists who treat Auditory Command Hallucinations (ACH) or hearing voices.
Course Trainers:
Dr Terence Palmer PhD is the principal instructor, ably assisted by his colleague, the gifted medium Andrew Porter and the spirit guide 'Chen'.

---
Course Material Recommended Reading

There will be no academic course material issued to attendees. However, in preparation for the training, all participants are expected to familiarize themselves with at least one of a selection of books written by SRT practitioners. A list of titles can be seen in our bookshop. These titles may be ordered online from Amazon.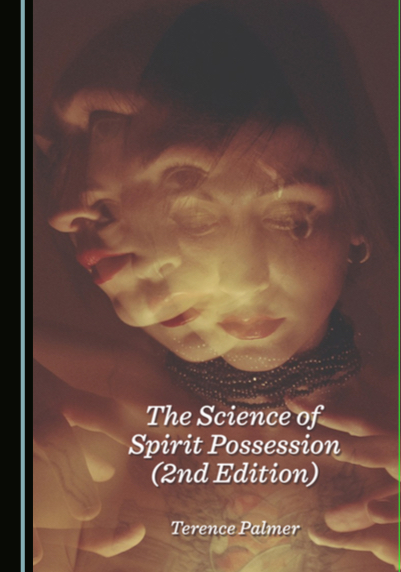 Required reading is The Science of Spirit Possession (2nd ed) which provides the scientific explanation for spirit possession in modern society for medical practitioners, researchers and students. The hard back version of 356 pages (GBP value £52.99) includes a detailed research project protocol for scientific research under controlled conditions. Trainees could choose to order a paper back copy of 219 pages (GBP value £37.99).
Either edition is available to trainees with a 20% discount on application for a training place.

---
Training Course Fees
Courses outside of the UK are structured to run for five consecutive days at a cost of £100 per day for each tutor, plus travel and accommodation expenses.
Courses held within the UK are structured to run over the course of two weekends. The price of each weekend module is £247 per person, which is to be booked with a deposit of £24.75.
Training as a Remote Spirit Release practitioner does require commitment and preparation. You are therefore advised to prepare for your training by registering as a Student Fellowship Patron first. Click on the button below to find out how you can benefit with online seminars and personal spiritual health checks Remember that patronage is shown in USD $.

---
Training Venue and Tutors' Accommodation:
For bespoke courses outside of the UK, agreement will be reached on the course venue which will be arranged by your course coordinator together with the accommodation for instructors.
Course dates

As a bespoke provider of training courses, we can negotiate course dates and the venue according to your needs. Your appointed course coordinator will agree with us a date for the commencement and end of the five days of training. When considering possible dates please first refer to the Events Calendar to make sure that your preferences do not clash with any annual conferences or other planned events. Our most important conferences are usually held from August through to November in the UK and these will always take priority. Therefore, please try to not arrange for these months until all conference dates have been posted for the coming year.
All courses that have been agreed and registered as an event will be placed into this events calendar where places may be booked online.

---
Booking procedure
When the course dates, venue and accommodation arrangements have been agreed and the minimum number of committed students has reached five, then the training course will be published as an event and placed into the events calendar. Each prospective attendee will then be able to book a place with a deposit of to be paid by Pay Pal.
The remaining balance is to be paid either by Pay Pal or by direct bank to bank transfer before the course begins. Details of the bank to receive the balance of the full training fee will be given on receipt of a deposit. Failure to meet this condition will mean that the booking will be cancelled with the loss of deposit.
Cancellation Policy
In the event of cancellation of bookings by attendees, deposits are retained as contributions to general administrative expenses and are non returnable.
If the course you have selected is cancelled for any reason by the organizers, you may elect a different course start date. If all courses are cancelled then your deposit will be reimbursed.
Come and learn something fantastic to heal the sick and to release those souls of the deceased who remain trapped here on the earth when they should be elsewhere.
Don't delay. The demand for our expertise is growing at an alarming pace and our existing colleagues who serve the growing demand are under increasing pressure. Come and join us as trained professionals and let us all contribute to a better health-care system.
FAQs & Certification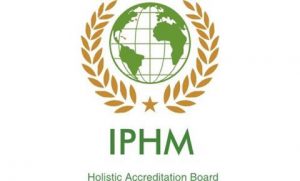 It is anticipated that the day will come when these techniques and principles will be taught in all mainstream medical schools and universities in the training of health-care professionals. But that day has not arrived just yet. Therefore it is not possible to attest that this training can be accredited by any mainstream educational authority. Therefore, certificates of professional development (CPD) cannot be granted until the training is recognized by a medical school or mainstream university. However, until that day comes, trainees who are awarded Practitioner Certificates are eligible to apply for practitioners liability insurance via membership of the International Practitioners of Holistic Medicine.
Do you have a question? Ask and it will be answered.
Testimonials
'I had a wonderful weekend in Corsham and enjoyed the course immensely. The most important thing to me is the people you work with, and both Terence and Andy are genuine people who want to help others as do I. As for the other people on the course, they were all good hearted people, intelligent, easy to work with and will be a great team to work with in the future.'
Alfred Hurley
'I first met Dr Palmer at a lecture on Sprit Release in London. An ex-soldier had travelled all the way from Yorkshire to explain how he had suffered hearing voices for twenty three years as a result of PTSD from his active service with the British Army. His testimony concerning the relief and restoration of his health and sanity after Dr Palmer's intervention was both sincere and very moving. As a hypnotherapist and a medium the idea that some people who had been diagnosed with schizophrenia could be relieved of their suffering in one session appealed to me greatly. I attended a training session and immediately committed myself to this work. Terry teaches the procedures in a competent and compassionate way. I like the structure of courses which are both theoretical and practical.'
Margaret Nicholls
---
Here is a recording taken during a training session held recently in the UK
---