Welcome to Healing the Wounded Spirit

Good health is all about balance between the mind, body and spirit.
This site has been developed in order to share information  that has been accumulated from more than twenty years experience in searching for solutions to a range of health problems that are resistant to treatment from conventional medical methods. Each of us is much more than a physical body. We all have emotional and spiritual needs as well as physical and intellectual needs. It is therefore important to address each individual from a 'holistic' perspective that encapsulates the mind, the body and the spirit. It is a surprise to members of the medical profession to learn that many treatment-resistant conditions have their cause in a spiritual domain. Rather than give a diagnosis that is based on presenting symptoms and then trying to treat the symptoms, it is far more productive to uncover the cause of a distressing condition and find an appropriate remedy for the cause.
If you are suffering from a condition that is resistant to medication and you are looking for a possible solution then please join our community and help us to find the right solution for you.
If you are a medical practitioner or a holistic healer you are also invited to join our community were we can share our successes and help educate a wider community of medical practitioners and would-be healers.
---
Who am I?
I am an independent psychologist located in South East Kent, UK. I have a degree is psychology from Canterbury Christ Church University, a Master's degree in the study of mysticism and religious experience from The University of Kent and a Doctorate from The University of Wales, Bangor. I am a member of the Scientific and Medical Network, the Society for Psychical Research and a Fellow of the Royal Society of Medicine. I have a diploma in medical hypnosis from the London College of Clinical Hypnosis and have been trained in adjunctive hypnotherapy by the Royal Society of Medicine.
---
---
I have professional expertise in the following: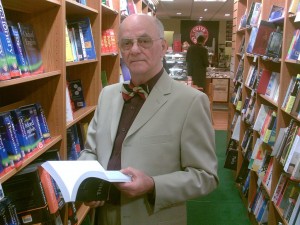 Hypnotherapy
Teaching self hypnosis
Regression therapy
Ego parts therapy
Psychoneuroimmunology (PNI)
Psychosomatic medicine
Stress management
Stress audit & risk assessment
Spirit release therapy (SRT)
Soul centred healing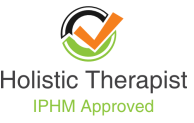 ---
This web site has been constructed to enable those with psychological, spiritual or physical problems that do not respond to traditional medical or psychiatric methods of treatment to find a solution.
Spirit Release Therapy (SRT) is provided for those who feel threatened by an unseen presence or any distressing experience that cannot be explained by traditional medicine or psychology. Hearing voices, or 'command hallucinations' may be particularly distressing, especially if there is a fear of not being believed.  To learn a little about this treatment method, go to the Spirit Release page.
In addition to providing personal therapy I am an active researcher into the power of beliefs, and I am available for lectures, seminars, conferences and practical workshops on topics of transpersonal health, the psychology of religion and altered states of consciousness.
If you are a medical practitioner, researcher or academic, you are welcome to  join our growing community to receive articles, news and announcements.  But if you seek help then go straight to our fees and booking page to register and complete an initial referral request.
Thank you.
Terence J Palmer PhD