Asking for Help? – Referral Booking Procedure
Those of you who don't already know what Spirit Release is may like to follow this link for an explanation in the Society for Psychical Research online encyclopedia.
All spirit release procedures currently used by us are conducted by 'remote' which means that a person can be anywhere in the world and receive an intervention that will address the problem.  Procedures are conducted in the 'spiritual' dimensions – not the physical. This means the subject (the Patient) doesn't need to be in any particular place at any particular time to receive a remote procedure as they are conducted beyond time and space.
Remote procedures are conducted by three practitioners, one acting as the spirit medium, another is the facilitator who manages the proceedings and keeps the medium grounded and the third is the administrator who handles recordings, paperwork, invoicing and general administration. The fee is £100. Registered Patrons are entitled to a 20% discount.
We are not funded by the NHS or any charity and our research costs are not covered by any institution. Unfortunately this means that we are not able to provide a service free of charge. If you are not able to acknowledge any value for the services offered here then may we suggest you seek help from a charity or religious institution where they can offer you a spiritual deliverance for free.
Our service is provided for persons known to you who are suspected of being adversely influenced by negative discarnate spirits, dark forces, witchcraft, curses, black magic or earthbound spirits.
Sense perceptions are often distorted by dark force interferance. This can inhibit accurate correspondence and information exchange. Referrals are therefore preferred from qualified healthcare professionals, therapists, concerned friends or family members on behalf of patients who are in need of assistance. If you need help please ask a responsible person to complete the referral process for you.
We are under no obligation to accept any request for help if we feel that we are not able to provide assistance. We therefore reserve the right to decline a request and to suggest an alternative course of referral.
To Proceed with a Referral for Remote Spirit Release:

Please take your time and don't miss any step or try to rush things. This procedure works best on a computer so please try to avoid using a smart phone. Thank you for your patience. We will do all we can to help.
Yours sincerely
Dr T Palmer and all here at Healing the Wounded Spirit
---
Step One.  Register
Note: If you are already subscribed there is no need to do it again.
---
Step Two.   Read our standard Terms & Conditions
It is ESSENTIAL that you do not skip this step. The Terms and Conditions contain important information for you and will answer any questions you may have before you decide to proceed with a referral request.
---
---
Step 4.  After you have received confirmation that your form has been sent then please use the Pay Pal button below to pay for your referral.
Please note: Failure to submit your payment will negate your referral request.
On receipt of your form and the advance payment, we will place your case into our schedule for the earliest opportunity to address the referred Patient's needs.
After the scan has been completed, you will receive a written report on the findings together with advice for the Patient together with a voice recording of your session in MP3 format.
Each new request for help will require a new Remote Referral Request application form together with advance payment. In order for us to maintain accurate records, these procedures are critical as each case has a unique case file number.
Thank you.
Dr T Palmer
---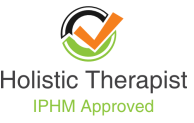 ---
---
---